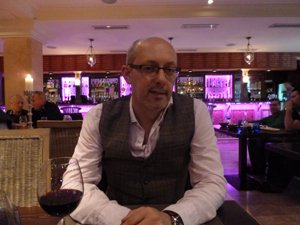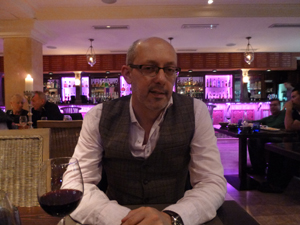 Having got to know Sunil and also met James Hewitt at the Polo House we were invited to a pre-opening sampling at Chowka, the new restaurant at the fantastic venue of the former Polo House.
Getting a peek before the official launch is always exciting, and the concept behind Chowka is an enticing one that blends modern Indian cuisine with the convivial Spanish tapas style of eating out. The first thing you notice is how the ambience has been given an Indian twist with subtle changes to the décor, yet the refined feel of the Polo House remains.
Sunil aims to create an upbeat gastro experience that will have you seeing a whole new side to Indian cuisine. Inspired by the highly successful protagonists of the modern Indian food movement, he wants to modernise and refine Indian dishes the way people like Dani Garcia have done with Spanish food – and he has a talented young chef from London to help him do it.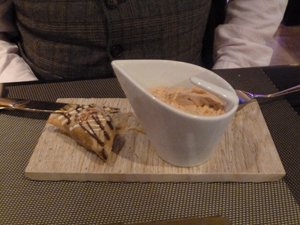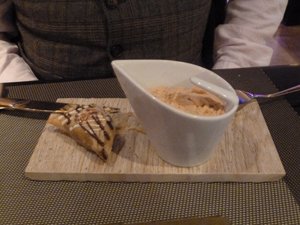 In addition to offering Indian food with a refined modern twist Chowka is also meant to be a place where two cultures meet, as Asian cuisine and selected English dishes are offered in the tapas style. If you think about it this is a perfect way to experiment with new tastes, ordering shared dishes and sampling them as you chat and socialise in the lively Spanish manner.
It is essentially the above mix of cuisine and ambience that we came to test, and while the menu is still in creative development the parts of it we sampled were both elegantly presented and very tasty. What's more, the chilli squid and roasted koliwada rock shrimps were truly innovative, while the lamb chops, fish 'n chips and even the desserts were light, exotically flavoured and make every choice on the menu seem like a new discovery.
Our verdict therefore is that the concept works both in theory and in practice. It's a welcome addition to Marbella and an exciting new restaurant that promises to be stylish and modern yet also good value, with prices at the medium level but great attention going into creating something out of the ordinary. And yes, it certainly is a new way of enjoying Indian cuisine.