The very moment Fabio Capello raised the possibility of including the Spaniard Mikel Arteta in the England squad a fierce debate erupted that seems to split the game, its administrators and its fans right down the middle. I'm thinking, has Capello opened up a can of worms?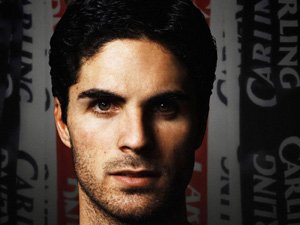 The fact is, the England side needs a quality left winger, and apparently no such player exists that also carries a British passport. For this reason Capello, ever concerned about English firepower, has cast his gaze upon young Arteta, just the man for the job it seems. Despite the obvious fact that the latter is Spanish, Capello and many with him believe such obstacles are there to be overcome. After all, Arteta has played and lived in England long enough to allow him to apply for a British passport and potentially be available for England.
Such straightforward bureaucratic procedures notwithstanding, and in spite of the fact that right now England's squad could do with a boost, most pundits don't seem overly enthusiastic. In fact, the reaction has been downright negative, with fans hoping for improved value for money from English players, not the quick-fix importation of foreign-born stars. Of course, this debate is not entirely new. The likes of Cudicini, Di Canio and Almunia have already been linked with the England jersey before, and as the defenders of the scheme rightly point out, countries such as Portugal, Spain and Italy have naturalised Brazilians and Argentineans in the far and recent past.


That, however, is like naturalising an Australian or a Canadian into the England team, which given strong ties of ancestry and culture somehow doesn't seem as farfetched as 'signing' a Spaniard. In the past, Englishmen such as Mark Lawrenson and Andy Townsend would qualify to represent the Republic of Ireland on the grounds of proven Irish family ties (usually a grandparent), but while you can forgive nation-to-nation transfers of this kind, the idea of a Spaniard in England colours is as contrary to sportsmanship as is the exportation of minor Brazilian stars to Spain, Mexico, Turkey and others. If we're not careful, national teams could degenerate into the same money-dominated cattle market that club football has become. If it ever gets that way it will be a direct contradiction to what fielding a national team is all about.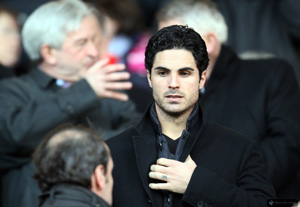 Settling for second best?
What's more, you have to wonder why someone like Arteta would be willing to play for England. Surely Spain must be his first (and under normal circumstances only) choice, but with the likes of Fabregas, Xavi and Iniesta in the team it seems like he's going to miss the boat. Even if he is willing to settle for second best, it's unlikely that a proud footballing nation like England will be. If you go down that road perhaps there are some handy Dutchmen, Germans and Argentineans that are currently not making their first teams. Who knows, a multi-cultural English side like that might just be able to improve results, but would it mean as much in the end, knowing that you've bought success?
Naturally, there is no guarantee that the whole plan wouldn't backfire enormously, and all involved lose face in the midst of a moral dilemma in modern sport, so if I were Fabio Capello I would collect my huge salary, train my players hard and focus on their mental resilience before calling out for foreign stars and drawing attention to the fact that Capello too is a mercenary hired in to do the job that many believe should be held – for better or for worse – by an Englishman.