Many of the world's famous brands may come from Paris, Milan and London, but whilst in many cases iconic, much of what they make is actually produced on a considerable scale. For one-off pieces designed and made by master craftsmen, smaller bespoke jewellers are making a welcome comeback.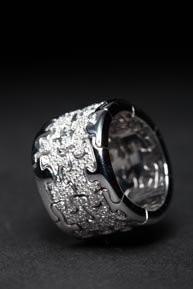 There was a time when jewellers were not part of large corporate brands but made handcrafted pieces designed uniquely for individual clients. These were the times when a master jeweller was more an artist than an artisan, often crossing over between jewellery making, art and sometimes even architecture. René Lalique is a fine example, but in actual fact many of today's famous names still trade on reputations earned over a century ago.
Indeed, much of the élan of the likes of Bulgari and Cartier is derived from this period, though the way in which they work now is far removed from those early days. Today, the big brands focus primarily on design and marketing, creating often stunning pieces that are produced in relatively large numbers, copied in even larger quantities and sold across the world. While luxurious, this kind of jewellery no longer represents the level of handcrafted quality and bespoke styling of the classic period.
A return to bespoke jewellery
As the big brands have become accessible to a growing public, their aspirational pull has made their products highly desired and commercially successful, yet it has also caused a gradual watering down that has put them increasingly out of sync with the top end of the market.
Now more and more people walk around with previously exclusive jewellery, those with the means are looking to have bespoke jewellers create unique pieces designed especially for them. It has caused a renaissance of the master jeweller who employs craftsmen to produce individualised jewellery made entirely to order.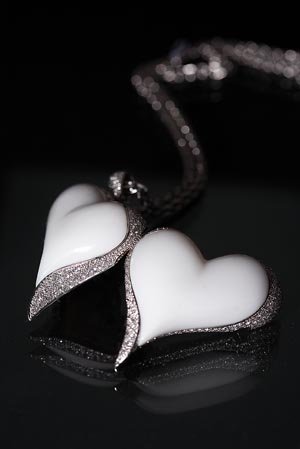 One such jeweller who revives the classic ethos whilst using modern techniques, materials and styles to offer clients a vast array of options and choices is Nick Yeoman, owner of Paves in Marbella's luxurious Puerto Banús. "We sell 'conventional' jewellery too," says Nick, "but those who can afford it are increasingly searching for something more personal and exclusive."
One-off pieces
Trained as a jewellery designer himself, he has been in the trade since he was a teenager, learning everything from his father and evolving with the times. "It is good to see that true jewellers in the classic sense are coming back, for it is they who can produce the custom-made designs and finest workmanship that large-scale producers simply cannot match."
For jewellers like Nick it allows far greater freedom of creativity and variation. "Not everything we do is expensive. We design and produce items in limited series that start at very reasonable prices, and we also work with semi-precious stones, which are very fashionable at the moment, but naturally custom-made jewellery really comes into its own when you have the time and choice of materials to take things to another level."
Individualism, quality and ultimately design are key issues – be it in jewellery, silverware or personalised accessories – with exclusivity top of the list. "Some of our clients ask us to make personalised versions of famous Cartier rings or Chopard necklaces, but I prefer to create something with them that is truly unique to their style. After that, we throw away the mould. Combined with the complexity of handcrafted work it pretty much ensures no one else will be wearing the same thing."