Photography Wilderness Safaris & Caroline Culbert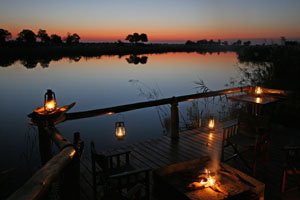 It is hard these days to see and experience the Africa of old, as described by the likes of Ernest Hemingway in the days of the classic safari, when wildlife roamed the open African savannah and tom-toms sounded from within hidden villages. Fortunately there are still pockets where Africa lives on in all its glory.
One such pocket, indeed a sizeable one, is Namibia. Situated to the northwest of South Africa, this is a country that stands out for its peace, stability and relative prosperity. Quite in contrast to most of the continent, it is not plagued by coups d'etat, unrest and famine, but has enjoyed many years of growth, building on natural resources such as minerals, its wildlife and scenic beauty, and a population that is small enough in relation to resources to allow a good standard of living.
At first glance it may seem strange that Namibia should be one of the most prosperous countries in Africa, but the desert that covers a large part of its 800.000km2 is exactly the source of this nation's wealth – both because it is rich in minerals and because the arid beauty of this land has a hypnotic effect on visitors. Together with Namibia's rich variety of wildlife this makes for a well-run tourist trade that is surprisingly sophisticated.
Safari chic
Of course, these days guns have largely been replaced by cameras, but the romance and charm of the classic safari has been recaptured in the more exclusive safari lodges of Namibia, where stylish little bush hotels feature luxury suites, elegant colonial style lounges and dining areas, and wrap-around wooden decks from which to watch the sun set into the African bush. Tropical hardwood, mosquito nets and an elegant colonial décor add to the ambience, blending style and comfort with just the right setting in which to appreciate the natural beauty of Africa.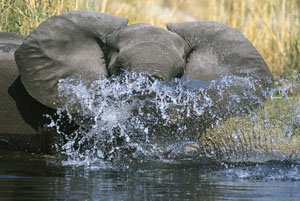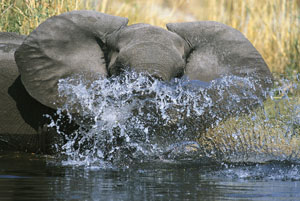 Wilderness Safaris specialise in a safari experience that is luxurious, certainly, but also authentic. Their lodges are scattered throughout the Namibia, offering a wide range of environments and experiences that range from the otherworldly landscapes and spectacular sand dunes of deserts to savannah and even waterside safaris along the Caprivi Strip where Namibia touches the northern tip of the Okavango Basin. After the rains of the wet season, this is a region that teems with life, though experienced guides are on hand to track and find the so-called big game of the steppes.
Game drives, quad bike excursions and photo safaris take visitors as close as you can be to this continent's famous wildlife, while during the evenings great barbecues and fine dining can be enjoyed under the star-studded skies. Here, where there is no light pollution, the heavens seem to sparkle with life in a natural display that cannot help but leave you breathless. To experience such proximity to nature whilst being looked after in style is to relive the halcyon days of African safaris, whilst knowing that you are contributing to the conservation of that very same environment.