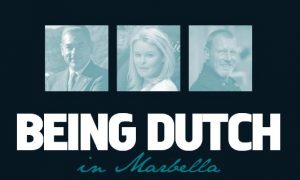 The Dutch are among the most notable expats living on the Costa del Sol. Through their organisations, businesses and investments they form part of and contribute greatly to the cosmopolitan community that is Marbella.
Words: Michel Cruz
Like many other Northern Europeans, the Dutch first discovered Spain en masse in the 1960s, when affordable jet travel opened up new worlds. By the 1970s they were among the leading sources of tourists in the Mediterranean, punching – as is often the case – above their weight. In previous centuries this trading nation would be present in all the world's ports; today they are just as well represented in its major tourist destinations.
The Dutch arrived in Marbella via earlier hotspots such as the Costa Brava, finally succumbing to the advantages of air travel in favour of traversing France and Spain by car. This brought destinations such as Marbella and Tenerife to within less than three hours of Amsterdam Schiphol Airport, and since the 1990s a lot of Dutch citizens have bought holiday homes here and made it their home.
Since then the link between Marbella and Holland has continued to grow, and the permanent Dutch community has integrated itself into the fabric of the local community. Among them are retirees, tourism professionals, bakers, butchers, property developers, teachers, entrepreneurs and real estate agents – all bringing the particular Dutch brand of know-how, commercial spirit and innovation to the Costa del Sol.
Marijke de Nier, Residencia Estates
Typical of a lot of people who have become long-term residents, Marijke arrived in Marbella more or less by accident, having originally taken an internship with a pool company in Barcelona. "My family is also in the pool business, so it was a familiar environment in an unfamiliar setting." The connection with the Spanish climate and way of life was easily made, so in 1991, after a year in Barcelona, she followed the company and relocated to Marbella.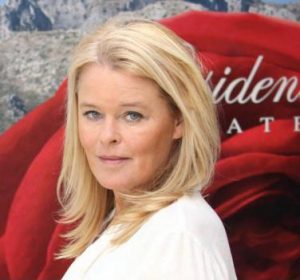 "I had no preconceived plans to make Marbella my home but it just happened that way. Once you get used to the lifestyle it's hard to leave," says the owner of Residencia Estates, which she founded in 2000 after earning her stripes in property sales. "We grew very fast in the beginning, building primarily on our Dutch clientele, but over the years we have become known as the Elviria specialists, and this expertise is very much our niche now."
Marijke loves Marbella, the big city pleasures of Málaga and the natural beauty of the surrounding countryside, but Elviria is very much her home. "It's a sub-market within Marbella that has a very balanced feel in terms of nationalities, product types and price ranges, so most of our clients are Northern Europeans in the mid to higher segments, for the most part educated and interesting people, which makes our job so much more fun."
The company withstood the recession well in part thanks to the high degree of stability within the Elviria market and now consists of seven members, including a concierge team. "We are dedicated to our work but also know how to have fun." Marijke enjoys golf, sailing and walking and training her dog, but she and her colleagues also volunteer for the Bancosol food bank twice a year. "I appreciate Marbella's way of life, its rich light and cosmopolitan spirit, so it's only natural that you should contribute to the community in return."
Would she go back to Holland? "I've pretty much been here all my adult life, so in some ways I'm as Spanish as I am Dutch." Typical of the Dutch, she doesn't enclose herself within an expat community but does maintain a professional and social network that includes organisations such as the Marbella Dutch Business Club. "Marbella is a unique place, though one day I might become a client of Oscar's and retire to a country property with dogs and horses."
Frank Knipschild, Kolektiv
Originally a qualified financial planner who worked in private banking in The Netherlands, Frank came to Marbella in 1999, following a world trip that changed the course of his life. "I was doing well materially but not excited by my work or my lifestyle, so I took a sabbatical and travelled for a year." Once back, he realised that he didn't want to return to his old life, so he packed it in and moved to Spain.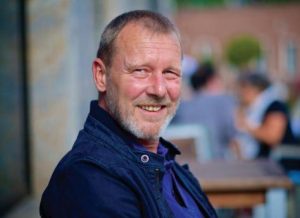 "My girlfriend and I drifted down along the coast until we got to Marbella. It had the right mix of dynamism and laid-back lifestyle, so we decided to stay." He worked in real estate for a while until a chance meeting set him on his current career path. "My business partner and I began to specialise in producing videos for the real estate business." It was an early start in what has since become a more serious profession, for these days Kolektiv is just that, a collective of creative film, photo and editing professionals that produces state-of-the-art promotional material for major companies.
"We are lucky in that we live in Marbella but the majority of our clients are abroad, so we get to enjoy the local lifestyle while also travelling a lot and working in a very professional environment." His clients include large corporations, the makers of luxury yachts and major events such as the Turkish Open. "We produce video footage for the golf tournaments held in 100 cities that serve as qualification for the Turkish Open in Antalya."
He enjoys the travel and the challenges at this level of work, which have taken him on a very different course from the life he had in Holland. "I succeeded in changing paths and have never looked back with any regret. There have been tough times but the great thing about the life I lead in Marbella is that it does not depend on money and material things the way today's way of life in Northern Europe does. I live in the town, walk to my office and when I pop out for a coffee downstairs I'm surrounded by the authentic bustle of a Spanish city. It makes you realise it's often the simple things that offer pleasure, like strolling on the Paseo Marítimo, grabbing a cocktail with friends or heading off to Tarifa for the weekend."
Oscar Ernsten, Villa & Fincas Country Properties
The Dutch real estate agent who has become an expert in country properties also ended up in Marbella quite per chance. "We always liked the area from holidays, so when I was invited to Sotogrande by developers while working in Vale do Lobo, a luxury resort in the Algarve, I became reacquainted with the Costa del Sol." Not much later Oscar took a post with Dutch developer La Perla Living and settled here permanently.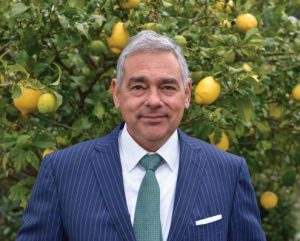 "My first love, however, is the Andalusian countryside, so we set up a country property agency in 2001 specialising in country homes, hunting estates, wineries and olive groves. Though it is close by, Casares is more authentically Andalusian, so we learned our Spanish 'on the go' and quickly integrated." Besides the gorgeous nature and charming country properties, Oscar and his wife Anita are drawn to the climate and culture of the area they live in.
"The air is still very pure, and while we work hard the quality of life we enjoy is a pleasure, especially when compared to the big cities. My work takes me to the most amazing parts of Andalucía, where I really experience its history stumbling upon Roman foundations in rural haciendas. When in the country we mostly stop at local restaurants and also discover this part of a culture that is a pleasure to immerse yourself into."
Though forever a 'guiri' to the locals, he and his family feel very much at home. "I have Dutch friends and am a member of the Marbella Dutch Business Club, but I think it's fair to say this is our home. With places like Málaga becoming more and more sophisticated and a greater level of maturity and professionalism developing along the Costa del Sol, I think this region has a great future ahead of it. After all, the lifestyle it offers is an increasingly precious commodity."
First published in Essential Magazine, March 2017 issue P. 74-78