By the PTMD® collection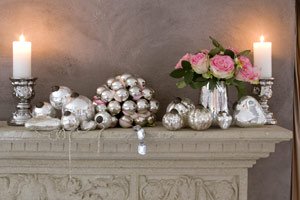 When it comes to creating the kind of ambience you'd love to call home Yvonne van Opdorp has a knowing touch. As styling and art director of the PTMD® collection, the haute couture accessories and design firm she runs with her husband Jos, Yvonne's winning combinations of colour, texture and form set the tone for living environments that can justly be described as eye-catching. Not surprisingly, this select family business founded 15 years ago has made a name for itself far beyond its native Holland.
As the creative mind behind the brand, she has evolved a style that is soft, sensual and elegant in an inviting, cosseting way. "I suppose a certain feminine touch is visible in my work," says Yvonne, "making our interiors a little less stark compared to those of some of my male counterparts – but I would like to think this is not at the expense of edge and sophistication." She needn't worry, for the PTMD® collection simply oozes style with a healthy dash of sex appeal.
She can't help laughing at the description but agrees, "Our styles are designed for living, blending practicality and elegance, but it's true, I can't resist adding a touch of the dramatic. After all, it's what adds spice to a living environment." So if you want your boudoir to be comfortable and in the best possible taste, yet make it look as saucy as you feel, then Yvonne van Opdorp's oeuvre goes a little beyond ordinary high end décor to add some much-needed character with a hint of naughtiness.
Collections
PTMD builds its style from the base up, using a variety of one-off, innovative collections of furnishings and accessories that are painstakingly sourced and developed in-house. "Jos and I travel extensively on buying trips throughout the world, always on the lookout not just for pretty things, but something different. In truth it's one of our favourite parts of the job." They go much further than merely buying, though, enticing those suppliers that catch their eye to create unique collections for PTMD. "In practice these are developed in collaboration with our own style department."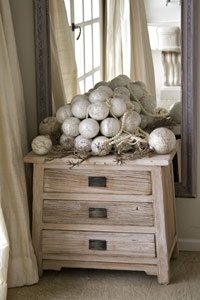 Their latest visits are again reflected in an evolving product range. "On this trip, we have paid a lot of attention to fabrics and the new collection absolutely breathes the PTMD ambience," says Yvonne. "The colours of the fabrics have been adapted to the shades we are using in our new paint collection. We have done this as much as possible with our other products as well, to create an easy to match product range that facilitates the 'Ton sur ton' effect in your home." Working mainly with linen and velvet, she uses the contrasting textures to great effect.
Colours
"Colours that are used for home decoration are mostly more stable than the ones being used in, for example, the clothing/fashion industry. A new dress in a trendy colour is an easy purchase but with home decoration people are more careful. So I always talk in terms of 'fast-colours' and 'stable colours'. Fast colours are usually hot for one season and after that they're gone. We usually use these colours in small, basic pots. Larger items are generally purchased in stable colours. An absolute trend-colour at the moment is Swish grey, which lends itself beautifully to combinations with other tones. Pearl with silver and beads, and very light grey wood are also very easy to combine. This will give you a cool, subtle ambience. White products on a white background are my personal favourite; maybe with a careful touch of jade, while liver tones are also timeless with white. Black is also a possibility, but the key for this colour is 'don't overdo it!'"
Asked to define the keywords for the current PTMD style, Yvonne says: Colonial – Swish grey – Antique silver – Metallic pearl – Vintage wood…with just a touch of 'bling-bling'.
Details:
www.ptmd.nl