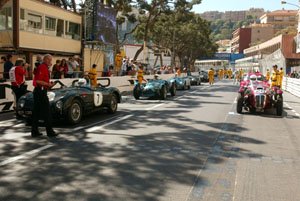 Though yachting, power boating, tennis and a host of other sophisticated sports feature prominently in Monaco, it is motor sport that above all runs in the veins of this principality.
Over the years Monaco has built up a sporting tradition that far outweighs its size both in terms of area and population. Professional French League football club AS Monaco, the international athletics meets, tennis championships and offshore power boating competitions are fine examples of these, but if you mention sport and Monaco in the same breath the first association will undoubtedly be with motor sport.
So much so, in fact, that Monaco plays a very important role in the legendary annals of the sport. The first race organised by the fledgling Automobile Club de Monaco in 1911, the Rallye Automobile Monte Carlo, was to become an absolute icon of motor racing in the pre-war years and remains one of the most important and prestigious rallies on the international calendar.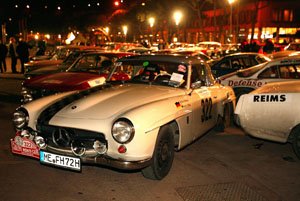 The stuff of legends
It was above all in the pre-war period that legendary chapters were written involving debonair daredevils and the awesomely beautiful and dangerous Bentleys, Bugattis, Alfa Romeos and Auto Unions of the day. Winding down the cliffhanger roads of the Alpes Maritime, Monaco was the most gracious of finishes a driver could look forward to, complete with pretty girls and bath-loads of champagne.
After the war, as other grands prix moved to all-circuit venues, special dispensation was made for Monaco as the only street race on the calendar. It stayed so for over half a century, before the likes of Singapore and Valencia joined the fray, but Monaco has always remained the most special and loved venue in Formula One. On Grand Prix day, the principality is the place to be, with society crowds gathering in the teams' hospitality area, on private yachts and anywhere that lets in the views and atmosphere of the race.
Since the war, the Monaco Grand Prix has overtaken the Monte Carlo rally as the number one racing event associated with this fairytale mini-state, but the rally remains a classic on the WRC (World Rally Championships) roster – the place where everyone wants to win. The decades have seen the likes of Tazio Nuvolari, Graham 'Mr Monte Carlo' Hill, Gilles Villeneuve, Ayrton Senna, Ari Vatanen and Sebastian Loeb and even local racing legend Louis Chiron grace the streets of Monaco, along with a mesmerising array of gleaming bolides that together form the A-list of racing cars ever made. To celebrate, the annual Rallye Monte-Carlo Historique revives the glamour of old as the finest classic cars of all time come together to do battle once more on this most hallowed of circuits.