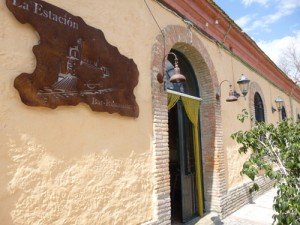 Over the years I've been fortunate to see a lot of Andalucía and enjoy many of the exotic experiences that are unique to this southernmost part of Europe. So I like to think I know it pretty well, and travelling to Algeciras to hook up with a group of journalists and PR people I thought I had the measure of the press trip we were about to embark upon.
I hadn't counted on the sheer enthusiasm and knowledge of organiser Manni Coe, the founder of Toma Tours and re-discoverer of the route we were about to follow. His detailed knowledge of southern Spain is born out of a passion for its culture, history and people that also shapes the fantastic tours he puts together.
Setting off in style
To set off in style you first have to arrive in style, and this we certainly did, staying in the secluded, green oasis that is the Reina Cristina Hotel in Algeciras. Evoking the undeniable elegance of the colonial era, this was the perfect place from which to follow 'Mr. Henderson's railway line' into the mountainous hinterland – built by the very same Mr. Henderson.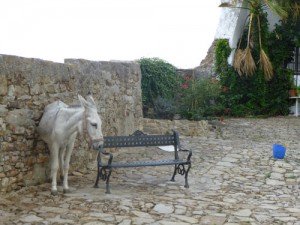 A pioneer in the finest Victorian tradition, he became known as the man who linked the interior with the coast through an engineering marvel that overcame the many obstacles of the Serranía de Ronda. To be fair, it was a French engineer named Lamiable who came up with most of the technical solutions, but Mr. Henderson has rightly gone down in history as a great visionary who helped to put Andalucía on the map long before the 'Costa del Sol' even existed.
Having enjoyed a fantastic feast of Barbate tuna with accompanying wines – a rare pleasure even for long-time residents such as me – we headed into the beautiful world of green valleys, soaring peaks and ancient white-plastered villages that is the Serranía de Ronda. Here the real Andalusian heart still beats, and when we descended through typical countryside from the hilltop village of Castellar to the railway line in the valley, my heartbeat rose in step with it.
I can't claim to be a fantastic hiker, but the genius of Manni's planning is that you are exposed to culture, history, food and nature in an apparently seamless – and for the guest, effortless – manner. Put differently, it means that you get to explore, visit, relax, hike and eat to your heart's content, and Manni and his team are there to make it an easy, fun-filled experience.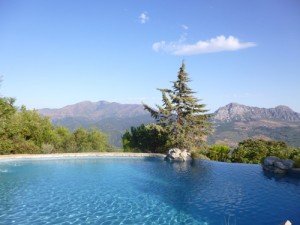 The best of ingredients of travel
Having thus assembled the very ingredients that make travel such a delight – to which we can also add great company and camaraderie – he lead us deeper into this region so close to yet so far removed from Marbella. Here we enjoyed light hikes through stunning nature, following the ingenious railway line as it snaked its way through glorious scenery, stopped for delightful lunches in equally inspiring village and station settings, and stayed at beautiful country hotels that offered charm, fantastic views and comfort in abundance.
As I was floating in a panoramic hillside pool, contemplating the stunning scenery and puzzled at having found such sophisticated culinary delights in midst of a rural area, it struck me that you don't always have to cross continents or even borders to experience something entirely new. Sometimes it's on your very doorstep, and heartened by this thought I assured Manni that I would come back and revisit many of the magical places we had discovered with him.
For the last stage of our trip we boarded a train and followed the gently zigzagging course of Mr. Henderson's Line as it negotiated the rising terrain into the historic country town of Ronda. Here we stayed at the Hotel Reina Victoria – counterpart of the Reina Cristina – and thus completed a circle of travel that will stay with me for a long time and which I heartily recommend to anyone with a sense of fun and adventure.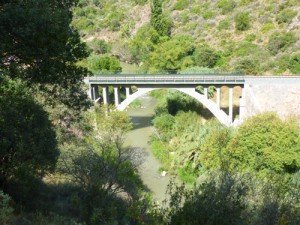 The final morning of our trip we visited a bull-breeding farm, but that's a story for another day.
For more information about these fantastic personalised tours through Andalucía and Morocco, contact Manni or Lindsay at Toma Tours.