You've heard of Harrods, Galeries Lafayette and of course GUM in Moscow. While these famous temples of retail are a must-stop on every serious shopper's Christmas to do list, don't forget to add Berlin to your itinerary.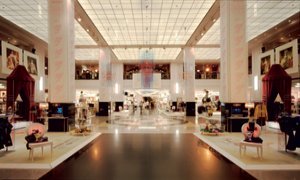 It may not quite enjoy the celebrity of Harrods or Macy's, but Berlin's KaDeWe is one of the world's great department stores. With a history that dates back to the 19th century and a longstanding tradition for bringing the finest wares from the four corners of the globe to its hallowed marble halls, the Kaufhaus Des Westens is a jewel among retail temples.
Located along the busy Kurfürstendamm, this imposing department store brings together the world's finest brands in 60,000m2 of sumptuously dressed retail space. Every one of the nine floors is a small world in its own, dedicated entirely to fashion, jewellery, décor, art, beauty products and the finest accessories and gadgets money can buy.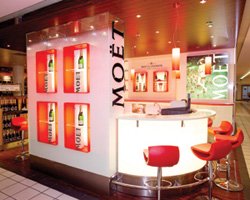 My personal favourite is the gourmet floor, a veritable feast hall of delights ranging from game and rare exotic foods to an absolutely mind-blowing selection of cheeses, meats, sweets, fresh produce, wine and spirits from every corner of the world. Indeed, this is a constellation of shops where each star shines as brightly as the next.
As one might expect, the range of additional services is exhaustive, including personal shoppers, special delivery services, catering, fitting, custom made products and also an entirely health and beauty centre. After a hard day's shopping, however, and before braving the wintry streets of Berlin again, stopping off at the Veuve Clicquot bar or snacking at the Paul Bocuse restaurant is a perfect way to complete the experience.