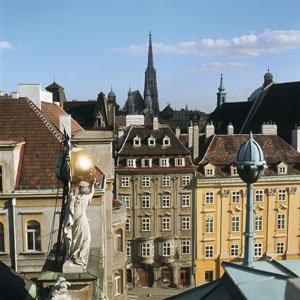 Forever associated with the classical music inspired by the waters of the Danube River that flows through its heart, and the Baroque palaces and operas built to give those immortal tunes a home of their own, Vienna is also a wonderful city in many other ways.
One might be tempted to think of the Austrian capital as an open-air museum, where waltzes play to a backdrop of elegant classical buildings and handsome couples dressed in their finery, yet even though this is one of the best preserved cities in the world Vienna is very much a vibrant, modern metropolis too.
The imperial splendour of the past is cherished, but with a quarter of Austria's population within its agglomeration this could only be a dynamic place. Inspired perhaps by the Parisian model, Vienna's city centre retains a pristine homogeny of classical architecture, with the modern high-rise such as that of the United Nations complex concentrated on its periphery.
A civilised solution to urban planning from a refined people. Although many of its points of comparison lead to the conclusion that this is a 'little Paris', Vienna has a longstanding tradition of looking eastwards. As its influence in first the German countries and later Italy waned, Austria fixed its gaze on Eastern Europe, beginning a process of expansion that would culminate in the Austro-Hungarian Empire so known for the finery of its court. Now a much smaller yet peaceful and prosperous republic, Austria continues to be a bridge between the western and eastern spheres of the continent.
It is not surprising, therefore, that Vienna has become an important centre of interaction between Western and Eastern Europe, with trade and finance flows increasing rapidly since the fall of the Iron Curtain. Its geographical location as well as its infrastructure and famed business and technological expertise cements this position, and the country's leaders have been quick to exploit this situation, working closely with their Czech, Slovak and Hungarian neighbours to develop the Centrope region that encompasses the joint border regions where an important economic node is being developed in the heart of Europe.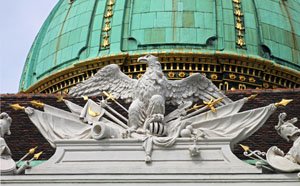 Quality of life
Though Austrians are sometimes accused of being dry and humourless, it cannot be said that they only think of work. Proof of this, as if you needed it, is the fact that Vienna in particular scores exceptionally high in quality of life indexes. Whether you take the Economist Intelligence Unit's study, which highlighted infrastructure and innovation, or the focus on food, safety, culture, beauty, cleanliness, transport and stress levels analysed by travel publications, Vienna regularly makes it into the top-five.
Get to know this city better and it becomes clear how these efficient people can enjoy such a fine way of life. They work hard but have been very successful in keeping the grime, crime and stress of the rat race from their beautiful city, focusing their energies instead on maintaining its classical integrity, embracing their cultural traditions and developing the café society that may be more closely associated with France and Italy but first originated here.
Few cities enjoy the almost 19th century beauty of Vienna, or indeed its plethora of museums, operas, ballets and other cultural events, but for simpler tastes a Sunday morning stroll through one of its leafy districts will start with a coffee at a Jugendstil coffee house and could lead you to a book market or antique fair en route to one of the city's many fine parks. It is from such moments, as much as in the abundant shopping districts, fine restaurants and popular outdoor cafés that the Viennese – and many a tourist – draw their enjoyment.

Culture and intellectualism
As a result, Vienna is a city to stroll, not run around in. Forget about the hectic bustle of New York or the loud excitement of Barcelona or Rome. The Austrians have an in-built decorum that shows they know when to be swift but also how to relax. This languid atmosphere evokes within the tourist the pull towards museums and palaces, beer gardens and of course, the often beautifully authentic coffee houses for which the city is so famous. Legend has it that the tradition developed after the retreated Turkish besiegers left behind sacks of coffee, allowing the Austrians to create the blueprint for what was to become a quintessentially European café society culture.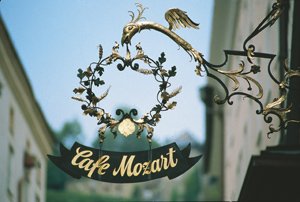 When here you should give in to it, compare the coffee with that enjoyed in Italy or Turkey, and certainly try some of the beautiful pastries and chocolate cakes on offer. No need to be embarrassed, for many a famous Austrian composer or intellectual has done the same. Without the humble coffee house we may not have had Strauss or Mozart, or indeed the architects Otto Wagner or Friedensreich Hundertwasser, whose Gaudi-esque Hundertwasserhaus can be admired on the Kegelgasse in the Landßtrasse district. Would we, in fact, have had the psychoanalyst theories of Sigmund Freud, had he not been able to escape the everyday dramas of his household and ponder human behaviour over a cup of coffee?
The answer to these and many other questions lies hidden in the Art Nouveau mirrors of the classic coffee houses, for they have surely witnessed their share of history. Like every major city in Europe Vienna has had a turbulent history, but today it exudes a gentle kind of prosperity that makes it rise to the top of most international city lists.