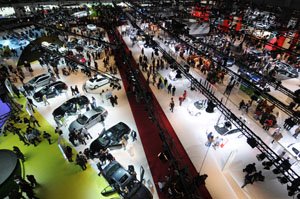 The biennial Paris Car Show is not just the oldest and one of the largest in the world, but also one of the most glamorous events on the annual car show circuit.
The names are familiar to those of us who love cars. Earl's Court, London, Geneva, Detroit, Frankfurt and Paris. Along with a growing number of Asian car shows these are the industry's calling cards, the glamorous occasions when manufacturers from across the world show their imminent new models and the flights of fantasy that designers and engineers have moulded into physical shape.
Tempting millions of visitors with classic displays of yesteryear and above all the sumptuous prototypes that predict the shape of things to come, these are an annual highpoint for industry pundits and car lovers alike. In the case of many of the European shows, such as the Paris Mondial de l'Automobile, the event is now biennial, occurring on even years and held at the Paris Expo at the Porte de Versailles.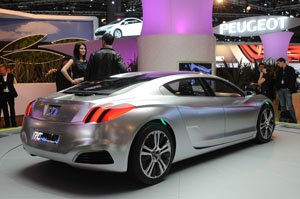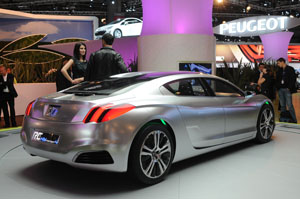 The official showcase event of the French car industry, still the fourth largest in the world, the Paris Motor Show is also the original, founded in 1898 by Albert de Dion, co-founder of the legendary De Dion Bouton make. For decades, this elegant show was known as the Salon de l'Automobile, before the current name was adopted in 1988.
A witness to many of the world's greatest innovative moments in engineering and design, the Paris Motor Show showed off Renault's fabulous Traction Avant to the world, an event overshadowed by the introduction of the even more futuristic Citroën DS some 25 years later. Citroën continued to steal the show, with the ubiquitous 2CV in the late forties and the sumptuous SM in the early seventies, but other carmakers such as Panhard-Levasseur, Bugatti, Delage, Delahaye, Peugeot, Matra, Simca, Talbot-Lago, Renault and Alpine have stunned the crowd with cars that ranged from utilitarian practicality to vehicular perfection. Naturally, the car on show are not only French, so expect to cast your eye on the usual suspects of Mercedes, Audi, Ferrari, Bentley and also a host of smaller, highly bespoke manufacturers for whom this is the motoring equivalent of the Cannes Film Festival.