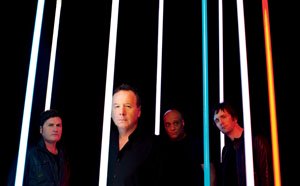 There's a buzz in Gibraltar and now it's extending to the music scene too as this summer the 'Rock' is gonna rock to the sound of a multi-band festival.
It's promising to be one of the best ever events in Gibraltar, with a line-up that includes the Simple Minds, The Alan Parsons Project, Taxi and Noiz.
Headlining band Simple Minds are Celtic progressive rock heroes from Glasgow, and a group famous for the power and passion of their live performances. I've seen them live at the Ahoy in Rotterdam as well as in Spain, and this is one of the few bands I'd see more than once. A concert band in the very best tradition, they have a long list of infectious, powerful songs including 'Waterfront', 'Mandela Day', 'Don't You (forget about me)', 'Belfast Child', 'Alive and Kicking', 'Everything She Said' and many more.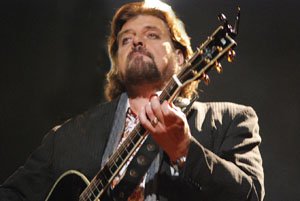 With Eric Woolfson and Alan Parsons as the core of the 'project', the Alan Parsons Project achieved both critical acclaim and international fame across the globe. Like the real musicians and pioneers they are, theirs is a not a career built on a short-lived rise but rather a long and successful trajectory that has given us a unique and rich sound. Add local band Taxi and local newcomers Noiz, and you have a line-up just made for a summer festival on the edge of the Atlantic and the Med.
So for a hot summer's night in August head to the Tercentenary Multipurpose Venue in Gibraltar. Concert runs 6 August from 8pm to 3am!
Tickets available at Ticket Master, Carrefour, FNAC and Viajes Halcon in Spain and Music Corner and Vijay in Gibraltar. For more information visit www.rocktherockfestival.com or call the hotline number: +34 951 082 366.