Remember table football? It was fun, the sort of thing you associate with childhood, but not an objet d'art…surely not?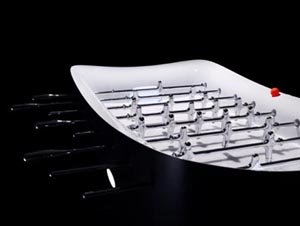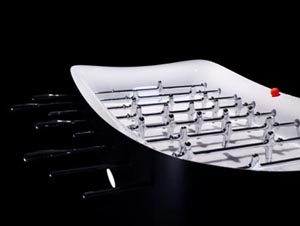 Actually, a team of young industrial designers have just created a table football that is most certainly an objet d'art. Gorgeous enough to make even an adult drool, it will do more than rekindle fond childhood memories and take centre stage wherever you decide to display it. Designed by GRO design and developed by TIM model makers in Holland, this is a toy with a difference.
Its creators have taken the genre to a whole new level, applying leading technology and an architectural standard of design that makes the most of cutting edge materials and assembly techniques. Made by hand and to personal order, these pieces are not cheap, but can be played on and are surprisingly sturdy. More than that, you can be assured of something pretty unique.