Situated about half an hour's drive west of Marbella, Sotogrande is an exclusive residential area enveloped by both natural greenery and the broad fairways of internationally renowned golf courses such as Valderrama and the Real Club de Golf Sotogrande.
Sotogrande is unique in this region not only for its scale but also for the fact that its development is guided by a single master plan. This rather more American approach of developing one large and spacious resort and residential area is not a coincidence, for Sotogrande is the brainchild of Colonel Joseph McMicking, whose dream it was to create an exclusive resort of international standing here.
And exclusive it certainly is, but the fact that Sotogrande has become firmly established as the summer residence of choice for old money from both Spain and abroad is mostly down to the quality of its properties and facilities. Drive through the entrance arches and you know you're in Sotogrande. The fact that it lies on the western extreme of the Costa del Sol—under the shadow of the Rock of Gibraltar—only seems to strengthen a character and ambience that is, well, typically Sotogrande.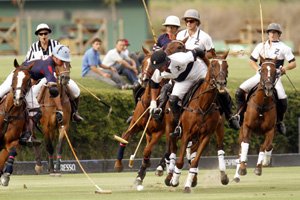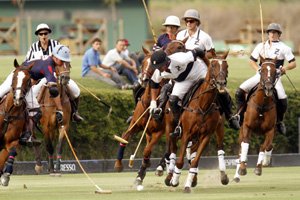 A resort that attracts so many of the Spanish and international well-to-do must have something special. After all, they can go wherever they please. As understated and laid-back as Puerto Banús and Marbella are bold and in your face, Sotogrande has the distinct ambience of a place that attracts old money. Some might think this necessarily equates to a stuffy and haughty atmosphere, but that is not the vibe one picks up here. For one thing, there are too many young people around, and why not. With open sea, an excellent marina, some of the best beaches of the Costa del Sol and a long list of sporting and social attractions in and around the resort, Sotogrande is a paradise for young people to grow up in. Of course you do have to be into sun, sea, sport, food and socialising to enjoy it.
Polo, golf and lunch by the marina…
At one of the finest marinas around, visited by sumptuous yachts and scores of sporting craft of all sizes and descriptions, you can choose your water sport, shop in a stylish boutique or enjoy an al fresco meal or drink on a terrace overlooking the water. Mornings spent at the famous racket club are usually concluded with a light snack in this social hub, while husbands test themselves against famous championship golf courses such as the Real Club de Golf Sotogrande, the San Roque Golf Club, Valderrama and the Almenara Golf Club, home to a luxurious spa resort.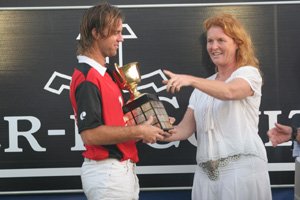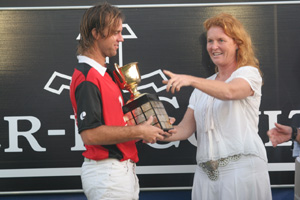 On weekends the Santa María Polo Club is the place to be, as teams from Spain, Argentina, Britain, Dubai, Russia and other countries compete in international trophies. Such affairs are the height of glamour, as celebrities, royalty and local residents gather for champagne and caviar in the impressive grounds of the club. Its highly fashionable social element notwithstanding, the Santa María Polo Club does take its sport very seriously, competing at a high level in more ways than one. This past winter season saw the inauguration of the Jaeger-LeCoultre Snow Polo Cup 2010, an international three-day tournament held at the Sierra Nevada ski resort some two-and-a-half hours northeast from here.
Back home the landscape is a little greener, marked by forested hills, marshy wetlands, the Guadiaro River – which broadens almost to the size of a lake before merging with the Mediterranean Sea – and long stretches of tan-coloured beaches.
From the latter, the bright blue Mediterranean expanse is framed and dominated by the unmistakable shapes of Gibraltar and the North African coast, close enough to add an exotic touch to the local atmosphere. The Costa del Sol, too, glimmers in the distance, its shoreline twisting in and out of sight, adding to an all-pervading ambience of laid-back exclusivity.
www.sotogrande.com
www.santamariapoloclub.com