Photos courtesy of RM Auctions
The RM Classic Auction in Monaco on 1 May is a date to put in your agenda – if you're a lover of sublime classic cars…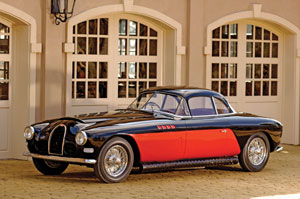 A day to make your eyes weep, the Spring Classics of Monaco auction will bring together around 100 of the finest cars in the world, ranging from exquisitely restored models from the early years of motoring right up to recent releases. While most cars on offer from the 1980s and upwards are either super-fast or ultra-luxurious, it is the legendary sports cars and limousines of the immediate pre-war and post-war periods that will attract most attention.
These include the likes of the 1957 Mercedes Benz 190 SL Roadster, the 1954 Aston Martin DB2, the 1960 Maserati 3500 Vignale Spider and the 1937 Bugatti Type 57 Stelvio with bodywork by Gangloff, to name but a few. Among a mouth-watering list of Ferraris one of the most appealing is the sumptuous 1959 Ferrari 250 GT LWB California Spyder, of which just 104 were made, and far fewer survive today.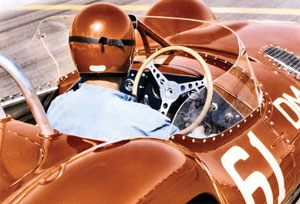 The glamorous event, which fits so well within its setting and coincides with the Historical Grand Prix of Monte Carlo, sees cars on auction from as little as €10.000 up to several million for the top Ferraris and Bugattis. Naturally the state of the car plays a role in its value, but since all these vehicles are in exquisite condition it is the rarity of the model, along with its provenance, that mostly determines the price.
Classic Ferraris from the 1950s and 1960s are among the most sought after cars, so the organisers will be expecting bids from around the world, whilst legendary but now-defunct makes such as Bugatti, Delahaye, Hispano Suiza and Talbot-Lago are so rare they have risen to the very top of the pile. The piece de resistance among these is the 1938 Delahaye 135 MS Competition Cabriolet, whose elegant lines are by master coachbuilders Figoni & Falaschi.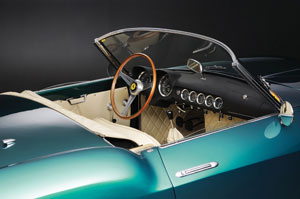 From Pebble Beach to Villa d'Este, the Delahaye and Delage steal the show and secure the highest bids, while even lesser but highly rare motoring icons such as the 1947 Cisitalia 202 Cabriolet, the 1953 Chrysler Special Coupé by Ghia and the 1972 AC 428 Frua Coupé can fire up an auction. Among the most desired sports cars are those with proven racing pedigree, such as the historic 1937 BMW Mille Miglia and true racing cars like the 1970 McLaren M14A Formula One racing car of Denny Hulme or the famous 1961 Maserati Tipo 61 'Birdcage' – a beast of a track racer.
For those in search of class and comfort there is a wide choice of Rolls Royce limousines, as well as a pair of Mercedes Benz 600 Pullmans, the latter quite possibly having ferried international statesmen of the 1970s and 1980s. Imagine the stories they could tell. To be held at The Grimaldi Forum in Monaco, the auction promises to be one of the year's top opportunities to see – and buy – so many fine automobiles in one place.