Friday, May 13th, 2011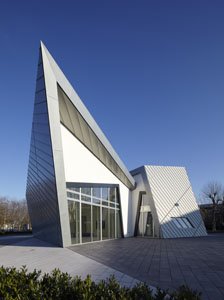 With an ultramodern project designed by American architect Daniel Libeskind, the man charged with designing the new World Trade Centre site in New York, Marbella has attracted a project of true architectural significance.
One of the leading architects of our time, Daniel Libeskind has also added to an already impressive list of great American designers. A sought-after guest lecturer at universities around the world, his work is inspired by the possibilities of a new era in which technology, media and novel materials are pushing the definitions of conventional living spaces towards new boundaries.
Noted for his impressive public and commercial projects, Libeskind also brings the expressive freedom of these genres into the design of private homes, as in the case of the Libeskind Villas in Marbella. Offering the kind of quality, comfort and luxurious living environment expected from a modern villa these homes reject rectangular spaces, conventional materials and construction techniques in favour of the angularity of a new age. (more…)