Thursday, February 2nd, 2012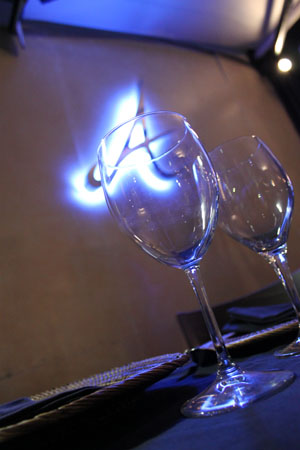 Founded by Italians and known as one of the best Italian restaurants in the Puerto Banús area, Aretusa is a stylish front-line eatery overlooking the marina that also serves a selection of international favourites.
While this will often include French and Spanish dishes and culinary touches, there is also a delightful focus on German, Russian and Dutch food on specially arranged evenings. We went to the Dutch night, which featured a set menu and live entertainment.
I was pleased to find the singer was Dutch – well, Flemish, so Dutch-speaking – though when he saw that about half the diners were of different nationalities he smoothly alternated between Dutch, English and Spanish numbers, and because he was pretty good it set the tone for a great ambience.
Located right on the first line, where you look straight out onto the mega yachts lying in the Puerto Banús harbour, Aretusa isn't that big, but it is all the more atmospheric and welcoming for it. The décor is stylish with a hint of Rome, and the multinational staff can take care of you in most known languages. (more…)