Friday, June 25th, 2010
In June I appeared on a local radio show called Profiles. Inspired by the iconic Desert Island Discs and hosted by Gillie Revill, this Talk Radio Europe programme profiles guests while allowing them to make a selection of six of their favourite songs.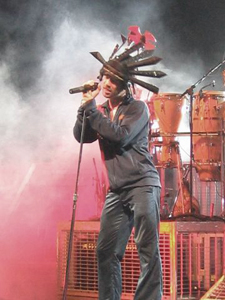 I thought it would be fun and have to admit that the real draw was the chance to have a selection of my all-time favourites played. A bit like having your own show, and for the many frustrated DJs out there (myself included) it's just the thing.
I'm too much of a talker to get very nervous, so I settled in and let Gillie ask me about my life and times – meanderings that have taken me via Holland, South Africa and Portugal to Spain. I suppose it's not surprising that I ended up in a cosmopolitan place like Marbella, given that I feel pretty international myself. (more…)