In a world saturated with self-proclaimed experts and art dealers few can truthfully claim to be buyers and sellers of Picassos, Chagals and Kandinskys. For Helly Nahmad, it is part of a proud family dynasty that spans over 50 years.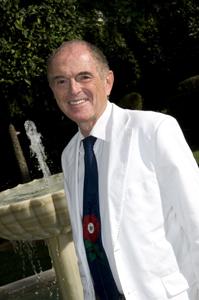 A man with such a diverse background could not do something banal for a living. Born in Lebanon of Syrian origin, Helly Nahmad grew up in Italy before living in France, Brazil, Argentina, Switzerland, and now in Marbella, Southern Spain. The result is a lively and inquisitive personality that has served him well, for it is his ability to connect with a broad range of people that has proved a particularly valuable asset in his unique line of work.
"My family set up the business when I was still very young, so I grew up with it and was exposed to it for as long back as I can remember," says Helly. "My uncles, who still play a very active role today, chose to locate their first gallery right next to La Scala, in Milan." It was from here that they built up one of the most renowned art dealerships in the world – one that specialises exclusively in the very pinnacle of art and the very greatest names.
The greatest paintings in the world
"That means we focus on the top performers in the international art world," says Helly. "Artists like Picasso, Chagal and Manet, whose works are consistently in demand and command the best prices." It is within this relatively narrow range, from Impressionists like Renoir and Van Gogh through to the likes of Matisse, Kandinsky and Dali that they work. "We don't really touch the older masters because there are always issues with regard to authenticity and we only buy or sell a painting if its provenance is irrefutable."
Asked if he ever advises his clients to invest in new 'up-and-coming' names in the art world, Helly surprisingly answers no. "That would be like advising someone to invest in risky stock," smiles the man who knows this market inside out. "Of course you can do very well out of 'new art', but you have to understand that much of it is built on hype. It is only over time that the greatest reputations are built, and unfortunately it is a fact of life in this sector that the works accrue greatly in value and exclusivity when the master dies and the supply line is ended."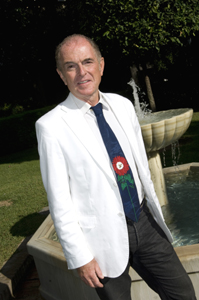 "Picasso's oeuvre performs so well because there is great, consistent demand, supply is finite and his works can be certified beyond doubt. This is the ultimate combination within the international art world." It is this kind of unambiguous know-how, along with the firm's expertise in dealing with such transactions that draws serious art collectors from all corners of the world and makes the Nahmads the chosen art dealers of royals, business tycoons and creative types like Yves Saint Lauren. "At this level there is a clearly defined protocol," says Helle. "Although we exhibit great masters at our galleries near Bond Street in London and at the Grand Hotel Carlyle on Madison Avenue, New York, the most serious collectors will usually contact us with a specific piece in mind."
"They will receive a dossier containing visual references and information to confirm we're talking about the right painting, but then, before moving on to a personal viewing at our vault in Geneva they will have to produce a so-called proof of funds to ensure they are serious collectors." Because the warehouse in Switzerland is a Port Franc, no duties or taxes are applicable so long as the piece remains in situ. "The moment the painting crosses the border these do come into effect, so many of our clients choose to leave the piece in safekeeping with us. It is a service we provide at relatively low cost."
Art and business entwined
Many of the more experienced collectors will actually add to the mystery and value of a famous piece by taking it out of circulation and 'hoarding' it over a period of years says Helly. "Then, when the artwork reappears at auction or at a leading exhibition the sense of anticipation and excitement drives its value to new heights." It all forms part of a world in which business and a passion for art go hand in hand, and indeed have to be balanced carefully.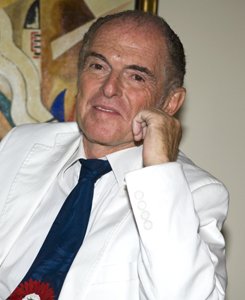 "There is an element of responsibility in what we do. While large sections of the art world are suffering and values have fallen sharply we are in a position where the volume of transactions has dropped slightly but prices have maintained themselves. This means that on the one hand we can be hardnosed businessmen who have no need to sell at lower prices, yet on the other hand we feel the obligation to work with leading museums – many of whom are clients as well – and loan them art for their exhibitions."
A people's person with great cultural adaptability and an obvious passion for his subject, Helle now deals with buyers from an ever-wider range of countries. "To Western Europeans, Japanese, Americans and Arabs are now added Russians and in the future increasingly Chinese and Indian collectors too, while we are also being asked to help create important collections for new corporately owned museums in Russia and the Middle East." It's a challenge the man who trained as an architect, expresses himself through his own painting, travels the world and enjoys the company of intelligent, passionate people relishes.
"It is a true privilege to work with such great art and share a passion for it with others, but with this comes an obligation to be discreet, professional and maintain a name that has taken over 50 years to build. Without such a reputation you are nothing in this business."