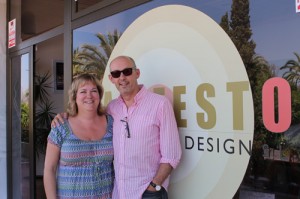 Ten years old this year, Manifesto Design is the design and marketing company founded by expat couple Michel and Jackie Cruz, who moved to Spain some 15 years ago.
Now longstanding residents of Marbella, they have made a life for themselves, building a good name as reliable and skilled professionals, and creating a company that has weathered the recession well and is showing renewed growth and vigour.
The move to Spain
"We had both lived in different countries before moving here," says Michel, "so we were familiar with living abroad and adapting to a new environment." Born in Holland, where he spent his younger years, he later moved to South Africa before returning to Europe and settling in Portugal, where part of his roots lie. "That's where I met Jackie, who's originally from Norfolk but had been living in Cascais near Lisbon for many years and knew the language and the culture better than I did."
Having made the move to Marbella in the late 90s, they began working for companies here but soon realised that the way to get ahead on the Costa del Sol is to be an independent entrepreneur. "Marbella is a place with a lot of energy and a can-do attitude that is perhaps more American than European. I originally came from a marketing background but in Marbella I began working in publishing, as editor of luxury magazines like Villas &… and Essential Marbella Magazine before bringing our publishing and marketing expertise together in Manifesto Design."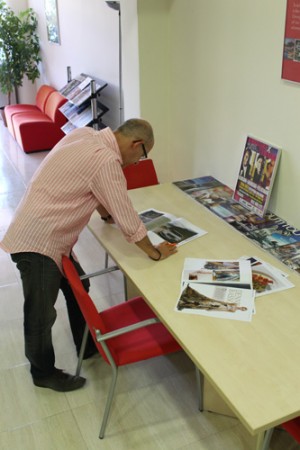 Finding a niche
As Michel emphasises, it can be hard for foreign residents to settle into a career and earn a sustainable livelihood in Spain. "Of course it's alright if you've come here to retire or are financially independent, but we have seen a lot of people move down without much of a plan as to what to do with the rest of their careers. If you're thinking of setting up a business it's important to find a niche that will enable you to work locally or remotely from your home in Spain."
Focusing on their combined management and marketing/publishing skills, Michel and Jackie founded Manifesto Design at a time when the coast was booming and there was much need for professional writers and marketing specialists. "We employed a team of graphic designers and produced brochures, magazines and all sorts of marketing material, but then came the financial crisis and times got tough."
Success in a recession
The first thing they did was to downsize the firm and adapt to the market conditions. "It is better to recognise the change in the market place as early as possible and adapt sooner rather than later. It gives you a much better chance of surviving and the new efficiencies lay the foundations for future growth when conditions improve." In addition to this they also recognised the growing importance of online content and marketing, and began to offer specialised blogging and social media services.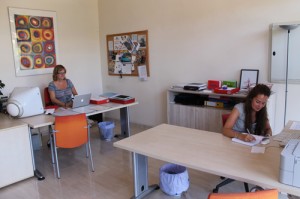 This has been such a success that it has become the driving force of Manifesto Design, taking the company through difficult times and making the most of its inherent skill sets. "The nature of the business has changed. Though we can already see signs that the local economy is improving and demand for our other services is growing, it is the new online marketing that retains the greatest potential. Specialising in a niche like this makes all the difference – but only if you can deliver the kind of service that makes you the reference within that niche. Fortunately we have established the kind of reputation that does just that, and it enables us to run a successful business whilst enjoying our lives in Marbella. Any tips I'd give people thinking of living and working here? Enjoy the sun, the lifestyle, the socialising and the glamour of Marbella, but keep your feet on the ground. Don't be taken in by it all and make sure you lead the kind of life that enables you to be at work on time and fulfil your obligations to your clients. If you can do that you've already crossed the first hurdle towards success in these parts."
This article was first featured in the Spanish Property Magazine. Here is the link to the app available on iTunes: http://www.SpanishPropertyMagazine.co/SPM