Words: Michel Cruz
Images courtesy of Diana Morales Properties and Callum Swan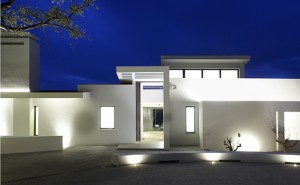 Exactly two years ago I wrote a report on the state of the property market with feedback from leading real estate agents. Here I analyse the prevailing market conditions and look to developments in the near future, drawing as always from the expertise of some of the most experienced agents in Marbella.
Two years is a relatively short period of time, but one in which a lot can change. In my June 2013 report we were still talking tentatively about early signs of recovery and hoping that this was a sustained movement out of the doldrums of the preceding years. We have since received confirmation that this is indeed a true recovery, and now the question we ask ourselves – amid a market that is visibly gaining in momentum and confidence – is whether we should already be speaking of growth instead of just 'recovery'.
If this is indeed the beginning of a new growth cycle it raises new questions in its own right, such as: 'how long will such a phase last' and 'what will be its defining characteristics and level of intensity'. Looking back at the last growth cycle – you remember, the one before the financial crisis – doesn't necessarily provide us with the guidance we need, for this was an unusually long and intensified boom driven initially by strong demand and then gradually by easy credit and speculation.
Economists speculate about where on the macro-economic landscape the world finds itself at this point in time. Have we really come out of the winter of recession and into the spring of new possibilities or is this merely the false awakening before a new freeze sets in? Globally, uncertainties remain, but in contrast to the years following the financial crash of 2008 money is flowing again, investments are being made on a scale not seen for some time and the expenditure of the world's wealthy continues to grow.
It is this market that has been the vanguard of recovery for places like Marbella, spreading from UHNW Russian buyers in the early years after 2008 to affluent Scandinavian and Francophone cash buyers, to an increasing diversity not just of nationalities but also of price segments. As Marbella is a highly specific micro-economy that responds not in the first instance to national economic drivers, it is best to get feedback direct from the market – in other words, from leading agents with a great deal of experience in the local property sector.
2013 summarised
In our previous article we reported on the first signs of recovery
Sales had enjoyed a revival as prices reached their lowest point in 2012 and buyers and investors realised they would not drop further
These price-sensitive buyers revived the market, and more transactions were made as the gap between asking price and offer was reduced
As demand continued to grow prices gradually stabilised across the board and even began to edge upwards in the most desirable locations of Marbella
Increasingly, bank-held stock was being absorbed by the market
In the absence of a normalised market with full mortgage lending facilities, the revival was being driven by cash buyers from especially Scandinavia, but also Russia, the UK, Benelux and France
The first pure lifestyle buyers were coming back in the wake of investment buyers
All of this was happening against a backdrop in which Spain was only just coming out of negative growth and the national housing market was still in decline
What has changed?
"We have been enjoying a consistent year-on-year improvement in results since 2012, and the first quarter of this year confirms that trend," says Fausto Martínez of FM Properties Realty Group. "The recovery that began in 2012 and 2013 has continued to gather ground," says Pia Arrieta of Diana Morales Properties/Knight Frank, "and you can sense in everything that demand has grown more robust." Their sentiments are mirrored by Chris Clover of Panorama and Smadar Kahana of Engel & Völkers, who adds: "we noticed that in the top segment of the market the bounce-back was almost immediate, within little more than a year of 2008. For this short period of time people stopped buying, internationally, whilst assessing the situation, but soon afterwards they were the first to return to the market."
Indeed, the recovery in Marbella, as in many parts of the world, has been top-down. "The market began to clean itself from the top locations onwards, starting with areas such as the Golden Mile, Sierra Blanca and Los Monteros," says Smadar. The construction of grand villas in locations such as La Zagaleta sustained the market at its lowest point, but as its recovery gathered momentum demand has expanded down the socio-economic pyramid from UHNW buyers to the HNW and medium-affluent segments. Parallel to this lifestyle-driven trend there was initially also a highly price-sensitive demand for investment and bank-repossessed properties, and while the international press did little to dispel unrealistic price expectations on the part of some, in Marbella at least the majority of this stock has now been sold.
A clear reflection of this is the fact that many of the agencies that just a very short time ago specialised in marketing bank-held developments or those redeveloped and released by investors, are now using their expertise to promote new projects. "We hadn't seen any significant construction for several years, and now new small-scale developments are being launched across the Marbella region," says Pia Arrieta. "It is a sign of a return of confidence to the market that we hadn't seen for some time." As a prominent developer himself, Fausto Martínez recognises the trends, and already identifies an intensifying competition for land. "Land never dropped as much in price as housing stock, as it is a finite resource and not a consumer product, but certainly now there is an upward trend as new investors and developers search for locations suitable for their projects."
At the present moment the number of new developments being launched is growing steadily, with certainly more on the drawing board. As land resources are limited in Marbella, competition for the best locations will soon grow intense. But should we see any worrying signs in this? "I don't think so," says Callum Swan. "If land is scarce and therefore not cheap it will encourage quality development by natural selection. Most of the available tracts of land in the immediate Marbella area are made up of small to medium-sized parcels that are not suitable to large-scale projects that could compromise on quality, so it is largely a self-selecting market with a bias towards quality of design, specifications and execution that suits a maturing market such as this."
Chris Clover agrees: "Certain homeowners are misinterpreting the positive movement of the market and thinking this is the signal to raise their prices again. On the one hand, this is understandable for those who have drastically lowered their asking price and still not sold their property…Wait a little longer and we might get a better price. But on the other hand, by doing so they could disrupt the dynamics of a market that is no longer purely price-driven but certainly still sensitive to it. An increase in available stock at this point in time should help to counter the temptation to raise values prematurely, also because new, modern developments can command a higher price than resale properties as this is the type of product there is strongest demand for. Any owner who wants to sell his property and wants to know the truth, rather than looking for people who tell him what he wants to hear, will have to make sure he checks real comparable sales prices and has carefully calculated that he is not asking so much that his property will be perceived as overpriced and therefore receive very few visits from prospective buyers. To sell a property in good times and bad, a vendor must always make sure his property is priced competitively. This is true for any property one wants to sell, except those truly unique properties that are difficult or impossible to reproduce."
It is an issue a lot of the agents face when listing properties. "It is hard and sometimes unrewarding to be honest with homeowners when less professional agents, often newly established, tell them that their home is worth exactly what they are asking for it just to be able to put it on their books," says Pia. Such a home might stay on the market for a long time, so ultimately you do the owner no favours by listing it at too high a price. "People are proud of their homes, so it can become a bit of a subjective matter, but given the amounts of money involved in property transactions you approach it with a sensible mindset and listen to the advice of professionals," adds Callum. Smadar agrees: "We are very strict about this and will not take on a property if we are not convinced that we can sell it within a reasonable timeframe. When a home does not receive any viewings it can be put down to the failing of the agent, but there can be two reasons for this. One, that the agent's marketing and promotion is not effective enough, and two, that the price is too high. For this reason we will not list a property at an unrealistic price, but we provide a detailed valuation and market positioning report to support our suggested asking price."
New growth, new era
As we move away from a classic buyer's market towards a more balanced situation, another visible change in trend is the fact that where re-sales dominated in 2013 now new-built homes are making a strong comeback. For the first time in years we are seeing construction activity pick up on the coast, and all things being equal that should continue to grow from here on out. Not just that, but who would have thought a few years ago, amid all the fall-out surrounding the Malaya and Ballena planning corruption cases, that people would be buying off-plan again. "Confidence was eroded at the time, but a sensible and transparent town hall administration coupled with the introduction of the new PGOU that has created a path to the legalisation of illegal buildings, has restored market confidence to the point where people are once again willing to buy pre-completion where all monies paid in advance are bank guaranteed by the vendor," says Chris.
But if the shift from reselling to new development and the popularity of the latter reflects a pent-up demand for modern properties not supplied during a six-year hiatus of construction, then it is also indicative of a shift in investment flows. "The bigger investors were previously driven by price opportunity," says Pia, "coming in to acquire blocks or whole developments at an attractively discounted price and either renting them out or redeveloping and marketing them." For a long time this was the only 'new' real estate available in Marbella, but now slowly but surely sold out, the investors have followed the cycle on to a different kind of product, sensing that the time is right to embark upon newly built projects that answer to the growing call for properties that feature the latest architectural styles and amenities. Notable in this is the growing presence of American investors, usually in the form of large funds, which have already acquired important assets in places such as Sotogrande and Santa Clara. Very often the development structure that follows consists of a chain involving the investment fund, a professional developer and an agency specialised in marketing projects of this kind.
"We aren't seeing the return of the larger scale project yet," says Callum Swan, "and most of the current development is focused on small to medium-scale projects ranging upwards from a small cluster of private villas." The styles have changed from contemporary versions of traditional Andalusian architecture to sleek, white apartments and villas with touches of fifties and sixties modernism. "People are asking for lots of natural light, open-plan layouts and panoramic windows," says Pia. Smadar agrees, adding that home automation is now an accepted part of upmarket living, while Callum adds that another discernable trend visible now is the inclusion of more compact villas with smaller gardens and splash pools yet combined with state-of-the-art features.
"The offer has broadened just as the buying public has," says Chris Clover. "The buying public now has a much wider choice of property types and styles, and the level of professional services has improved greatly. Years ago this was limited, but now you can get the latest styles and equipment installed, and it caters to a growing range of nationalities that also includes a revival in buyers from the Middle East." As we enter this new growth cycle it is already acquiring certain definable characteristics: a broad diversity of nationalities is buying here now, the focus in a maturing market is increasingly on quality and the architectural symbol of our times is a return to sleek, white modernist styling that makes the most of modern technologies.
Where is the market headed?
The expectation is that the path to growth is now consolidated and we have well and truly embarked upon a new cycle of growth. The keenest reflection of this is the growing number of agents on the coast, a phenomenon we have seen before, yet few expect the market to return to the boom conditions of ten-fifteen years ago. "Few of us would like that," says Pia, her sentiments mirrored by Smadar, who adds: "What we need is a sustainable level of growth, and to achieve this Marbella should avoid the temptation to grow too fast and build too much. It is through exclusivity that we maintain our brand and our appeal." Callum feels the market has matured to a point where the focus should be on quality. "For the moment, at least, we are seeing this in the new developments being created, where the emphasis is on added value through design and execution."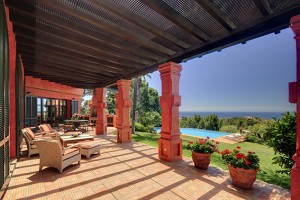 Fausto Martínez believes if we are to learn from the past we can't fall back into old habits. "Marbella is a beautiful place with a unique mix of climate and lifestyle, but it would be short-sighted to think that we have no competition. However, with the right mix of quality over quantity, value for money and good service we would be very hard to beat." In Chris Clover's words: "Marbella is a diamond, but even diamonds need to be polished." Smadar says the reputable agents stand out by taking the responsibility upon themselves to advise their clients properly. "Those of us with a truly professional and ethical approach to our work are here for the long term. At Engel & Völkers we train our staff and send them on regular courses to stay up to date with the latest real estate and related fiscal and legal information. After all, in the segment we work in you build your business on the referrals of satisfied clients."
So will we learn from previous experiences or will the market guide us in the right direction? Ordinarily I would believe that to be overly optimistic, but the fact that land is scarce in and around Marbella should in itself dictate a better use of such scarce resources. In general terms this means more luxurious projects with a greater focus on quality, yet I agree with Fausto Martínez that not all upmarket developments are necessarily well done, and that there is both a need for a mix of supply across the mid to high segments, all of which can be created without detracting from the overall appeal of Marbella.
Except for smaller infill plots across the area much of the new development in the coming years will be focused on areas such as Nueva Andalucía, Nueva Alcántara, La Alquería and the areas east of Marbella, where land is still more readily available. "Previously unconsolidated areas will become increasingly fashionable," says Callum Swan, who also sees established areas such as the Golden Mile and Sierra Blanca continuing to gain in stature. The New Golden Mile is another zone that could really realise its potential as development spreads away from conventional core areas and Estepona becomes a viable alternative to Marbella. Another thing to look for in the coming years could be the modernising of Marbella town, where a continuation of infrastructural embellishments and urban renewal may well create a stylish new property alternative popular with younger buyers.
External factors that influence the local market include a world still geopolitically fragile, yet low raw material prices and a low euro should help stimulate export-driven growth, while the relative strength of the pound, dollar, Scandinavian crowns and Swiss franc will do nothing to harm our property and tourist sectors. In fact, with the UK economy performing well and the strong pound giving British consumers a spending power boost within the euro zone, it is expected that the Costa del Sol's traditional prime market will return to full strength this year and once again be the motor of property sales. The Spanish economy too is looking increasingly healthy, banks are beginning to lend again and while the uncertainty of elections hovers the overall impression is one of a return to normality.
As we therefore revisit the familiar territory of new development launches, property exhibitions, construction cranes and busier roads, schools and restaurants, we have reason to be cautiously optimistic about the coming years. Will we experience the 'madness' of the previous boom? Not likely, given that we no longer live in a world of easy credit, so many expect a moderately short six-year cycle of reasonably strong growth before a far more normal, mild macroeconomic correction than the one we have just lived through.
Marbella has recovered on the strength of a lowering of prices, a temporary halt in supply, a positive development in service and professionalism, and the lifestyle ingredients that make it so sought after, yet we have to watch out for complacency and greed, for they are our worst enemies. As Chris Clover says, the present moment sees a coincidence of highly favourable conditions that include a market in upward movement, the inflow of capital (since banks pay such little interest on deposits), exciting new developments and infrastructural beautification of the surroundings, and still attractive prices that make real estate here an appealing investment option in addition to the lifestyle factors. Indeed, Marbella could be standing at the beginning of a very exciting new era and the chance to fully realise its potential.
The rentals market
Often overshadowed by sales, the rentals market is however also an important component of the residential tourism mix of Marbella. The long-term segment fared well when few people were buying, but while it continues to perform strongly the holiday lets market has been following the buoyant growth trend of the region's tourist sector. Hotel occupancy continues to rise in this area, and this is mirrored in the demand for apartment and villa rentals. It is especially in the luxury segment that properties are being booked in advance for the summer period, with few available in prime locations such as the Golden Mile by June. As an important element of the overall economy in this area, and the one that links the real estate and tourist industries, the strength of the property rentals market may draw greatly from the decline of Middle Eastern destinations, yet it also confirms the undiminished popularity of Marbella.
Originally published by Essential Magazine