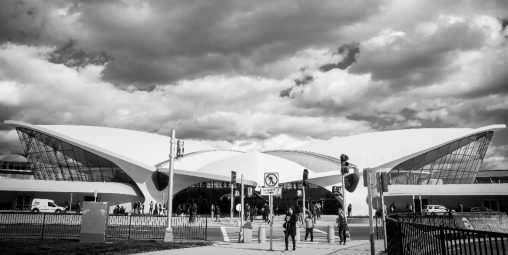 Scandinavian design has had a large impact on what we consider to be modern architecture, cosy interiors and contemporary style, and it's a force that has been felt on the Costa del Sol too.
The recent shift to sleek, modern architectural styling and bright, spacious open-plan interiors forms part of an international design movement, but while it is locally mostly interpreted in an Andalusian-Mediterranean way, the Scandinavian influences are undeniable even here in Marbella. Add to this the fact that the past few years have seen a large increase in the number of Scandinavian homeowners, tourists and permanent residents, and suddenly it becomes clear why Nordic design and interiors are now the leading style movement in our region. Put differently, we've been introduced to casual chic and contemporary hygge, and I'm not so sure we'll ever leave it.
The concept of casual chic
Scandinavians are known for the purity of their designs, be it in chairs, homes, Saab cars and aeroplanes, B&O sound systems or everyday home appliances and utensils. It is a design school rooted in elegant functionality, where form and function live in perfect harmony and the former never overshadows the latter. Coming from a solid, practical Lutheran background, Scandinavians traditionally don't like over-embellished decoration or complicated shapes, but prefer the feeling of an uncluttered home furnished with well-styled, well-made pieces. Though they were among the pioneers of early modern design and engineering in the 20th century, and made extensive use of new synthetic materials and techniques, you sense that the preference is still for natural ones such as stone and above all wood.
Much of Scandinavia is dominated by endless coniferous forests, so early modern architects and stylists sought to reinterpret the traditional use of wood in cosy cottages in new ways. They began by stripping down the decorative elements and taking them away from the folkloristic look that had dominated local design for centuries. Scandinavia become a global powerhouse of design equal to Italy because it was driven by successive generations of industrial and architectural designers who were willing to experiment, break old barriers and explore new territory. It is for this reason that the stars of this movement belong to the pantheon of legendary figures that gave rise to what we today call 'modern design' – a process which, in fact, began over a century ago.
The rise of the Scandinavian design school
It all began with Denmark's own version of Art Nouveau and Jugendstil, called Skønvirke, or beautiful work. The early examples belonging to this style were typical of the Art Nouveau movement in that they sought to represent the sensual, flowing forms of nature, but by the 1930s a newer, more industrial and less ornate shape was taking hold of the modern world, and Scandinavia was very much a part of this process. Leading figures to emerge in the post-war era, when Nordic design really took off and conquered the world, were the Finnish architects Alvar Aalto and Eero Saarinen, the Danish designer of the famous Sydney Opera House, Jørn Utzon, and the school of Danish industrial and furniture designers Verner Panton, Poul Henningsen, Hans Jorgensen Wegner, Arne Jacobsen and Borge Mogensen.
Whether they were giving a very new shape to familiar items such as chairs, lamps, furniture or even homes and machinery, these ground-breaking creative minds were among the finest in the world, and together they established Scandinavian design in the global eye and gave rise to its golden age in the 1950s and 60s. It's a heritage that is built upon icons such as the uniquely aerodynamic Saab cars and aeroplanes, the futuristic home utensils of Bodum, the advanced sound and style of Bang & Olufsen, the sleek comfort of Bo Concept, and the thinking that lay behind Utzon's sails for the Sydney Opera House. Alvar Aalto focused greatly on natural materials, such as the wood of his native Finland, but also experimented with new manufacturing processes that made it pliable and structurally strong. Saarinen, by contrast, was more futuristic, and in addition to such enduring icons as the Tulip Chair and the Wood Chair, was responsible for American landmarks such as the famous Gateway Arch in St Louis, the TWA Flight Center and Dulles International Airport in Washington DC.
Arne Jacobsen, also an architect, became famous for chair designs that were to change the way we sit, for his creations range from sought-after design icons to familiar modern seats around the world. Poul Henningsen led the way in lamp design, though he too drafted iconic chairs that complement the furniture of Borge Mogensen and Verner Panton, as well as the textile designs of another leading figure of the Scandinavian style, Maija Isola. Together they produced a look that lead modern design by example throughout the 1950s, 60s and 70s, and upon which subsequent generations have built with success.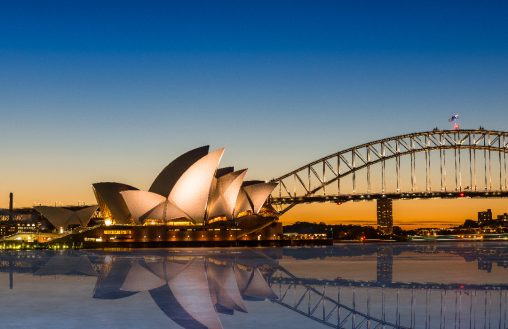 Scandinavian design today
Though much of the rest of the world has embraced modern styles today, the Scandinavian School remains as important as ever, producing everything from fashion and architecture to industrial and furniture design, as well as many environmentally focused innovations. This influence is visible far beyond Northern Europe, in the USA, at international furniture shows and indeed, in the homes that are taking shape on the Costa del Sol right now. The white-washed minimalist villas and apartments of the past few years follow an international school of design with strong local elements and only partial Scandinavian inspiration, but it is especially in the interior décor that the Nordic concept of casual chic and hygge homely comfort has become the dominant force in recent years.
This means a move towards light-toned but welcoming wooden floors with cosseting rugs in the seating areas, tall windows that let in the light, white or even industrial grey-concrete walls, exposed brickwork (if you dare) and sleek open-plan interiors dotted with modern-rustic matt wood pieces in subdued tones. Scandinavian design is understated and focused on casual chic comfort, and it lets art work – be it in the form of paintings, sculptures or photographic prints – speak the loudest and make the boldest statements. Today that can also include Pop Art as a way to inject a little colour, but the home remains largely uncluttered and balances space with decorative items well. It is not to be confused with the white monotone minimalist styles that dominated a few years ago, for while the colours are seldom bright they do tend towards natural greys and light browns, with occasional splashes of colour and a natural, not synthetic feel in main decorative elements such as sofas, chairs and tables.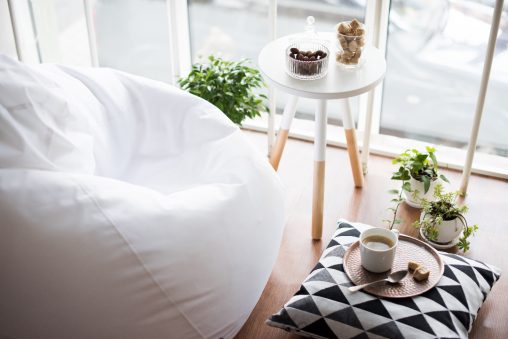 In these, matt finish wood, soft materials and even leather replace the glossy synthetic finish of a few years ago, and it is this simple, understated contemporary use of natural woods, fabrics and similar materials that brings us back to the early days of the modern Scandinavian design movement; namely, the desire to create a safe, comfortable cosy home that is also stylish, modern, functional and in harmony with its surroundings.
First published in Essential Magazine