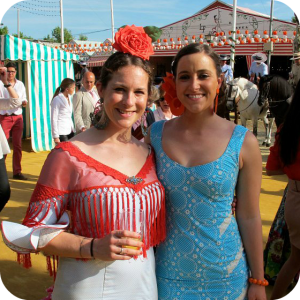 Cat Gaa and Hayley Salvo met in Spain, having left the United States to embark upon new lives in the country. They found they had a great deal in common, amongst others just how complicated and challenging it was to tackle the paperwork, bureaucracy and the official documentation before they could relax into the laidback Spanish way of life. To help others avoid the same pitfalls, they decided to work together and compare an e-book guide to moving to Spain.
From searching for apartments and negotiating with landlords to opening bank accounts and setting up phone contracts, their first few weeks were laden with obstacles and pitfalls as they navigated blindly through the often complex Spanish systems, struggling with misinformation and language barriers in order to settle into their new lives.
Seven years later they are business partners, thriving and loving the Spanish lifestyle. Having learnt so much through trial and error and fought a great deal of Spanish red tape along the way (and won!), they decided to create an informative, fun and easy guide to moving to Spain, so that others can learn from their mistakes and successes.
Moving to Spain: A Comprehensive Guide to Your First Weeks on the Iberian Peninsula is a simple and straightforward guide to all you need to know when you first arrive in the country. Packed with useful tips, handy hints and plenty of vital information, as well as some of the pair's amusing anecdotes and a glossary of the necessary Spanish vocabulary and phrases to get you started, this brilliant eBook is a wonder guide to beginning life in Spain.
Containing relevant and important information on all areas of moving to Spain, from visas to residency cards and NIE numbers, as well as original ideas and suggestions, including what to pack, where to look and what questions to ask, this eBook will guide you seamlessly through the ins and outs of the system and simplify the whole process for you.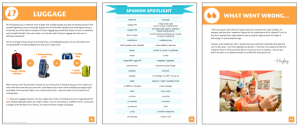 The 110-page downloadable manual is split into nine chapters, which offer a chronological guide filled with references, lingo and just enough humour to keep you smiling along the way. Beginning with 'What to Pack', the compendium will enable you to get going efficiently and resourcefully so that you are well prepared before even leaving home. Taking you through 'Arrival Paperwork', 'Looking for a Place to Live', 'Healthcare in Spain' and 'The Spanish School System', the eBook will answer all your questions, settle your doubts and give you the relevant information (and vocabulary) to get you started on the right foot,
Providing invaluable firsthand tips and advice, this guide will not only help you with finding a new home, work and schools, but will give you an insider view into the Spanish way of life from routines to manners, so that you can settle smoothly into your new lifestyle and the hardest decision you will have to make is which tapas to choose for lunch!
Guest Blogger: Natalie Rose Kern