You would be forgiven for thinking all is grim and bleak during this Covid-affected period, but as we near summer, the growing impact of vaccinations and the easing of lockdown and travel restrictions, there is a growing swell of positive news – including major new investment projects on the Costa del Sol.
Tourism and the hospitality industry in general have suffered terribly as a result of the restrictions imposed during this Covid-19 crisis, and one might have thought that confidence in the sector would be at an all-time low, but this is not so, for rather than licking its wounds it is bouncing back with enough belief in the future to initiate not one but a series of exciting new resort projects in the greater Marbella area.
This points to investor confidence, for the companies and funds behind such plans do not embark upon multi-million projects without having studied the situation thoroughly and convinced themselves that this region will yield the required returns. With most geared for the summer of 2022, it indicates a clear expectation on the part of people better informed than most of us that not only will things have returned to normal by then, but that extra capacity is required.
New luxury resort projects in Marbella
Within the Marbella municipal area alone, a series of exciting new hotel resort projects, some accompanied by residential development, will bring new impetus and create jobs in the region, also adding important new high-end stock to an already impressive list of five-star options.
Four Seasons project in Río Real
The prestigious Canadian Four Seasons hotel group has launched plans for a five-star deluxe hotel and residential resort complex on a 325,000m2 site near the beach in Río Real. The project, involving an overall investment of €700 million, involves a 180-room deluxe hotel, 200 apartments and 40 villas, as well as a beach club that will be connected to the main hotel by a scenic pathway. Called The Surf Club, it will have a small boutique hotel of its own with 30 rooms right by the sea. The majority shareholders of Four Seasons, Bill Gates and Saudi Prince Al-Waleed bin Tilal, would not embark on such a project without being confident of its success, and this tells us something about the perceived potential of our region.
Las Dunas Club and Renaissance Hotel – Los Monteros
Starwood-Marriott, the world's largest hotel group, has announced the creation of a beachside resort on 151,000m2 at the Playa Real de Zaragoza, just east of Los Monteros. Here a €200-million project will arise that includes a modern five-star deluxe hotel by the group's W brand, with 186 rooms and suites, as well as a beach club, a signature restaurant, top range spa, gym and conferencing facilities, and 86 tourist apartments. In its later stages, the €350 million project will also include private residences within a gated beachside resort.
Siete Revueltas Resort, Santa Clara
Set between these two projects is the Siete Revueltas Resort, which will see the investment of €77 million by Bahraini investors in the Santa Clara area, where a 129-room five-star Grand Luxury hotel will arise. The investors have agreed to also include a fluvial park for public use and extend the coastal pathway to connect the Los Monteros and Alicate Playa beachside areas.
Don Miguel Club Med, Marbella
Though renovation work on the iconic Don Miguel Hotel was slowed down in response to the Covid-19 crisis, it is now picking up pace again on the 125,000m2 site, where operator owners Club Med from France are investing €72 million to create a stylish modern resort hotel close to Marbella's downtown area and beaches.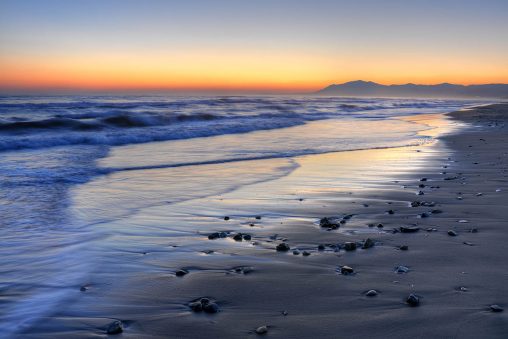 Hilton, Puerto Banús
The Hilton group, meanwhile, is looking to add a new €134 million Conrad-branded hotel – the first one in the country – and a new exhibition centre to the Puerto Banús landscape in a project known as the Conrad Costa del Sol Hotel. The 194-room luxury hotel will enhance the presence of the American-based Hilton hotel in the region.
The projects described have the full support of the local authorities and the Junta de Andalucía, which in a special measure is processing the planning application with unusual speed as part of a desire to remove all the usual obstacles to investment in this part of the world. The regional government's position is not surprising, as between them, the above projects will create over 2,000 direct jobs and greatly help to stimulate the local economy. With the main focus being on operational launches for the summer seasons of 2022 and 2023, it provides the rest of us with an important shot in the arm as well, as the confidence shown by these international investor groups in the Costa del Sol is a heartening confirmation of belief in its future.
First published in Essential Magazine
Photography: Shutterstock